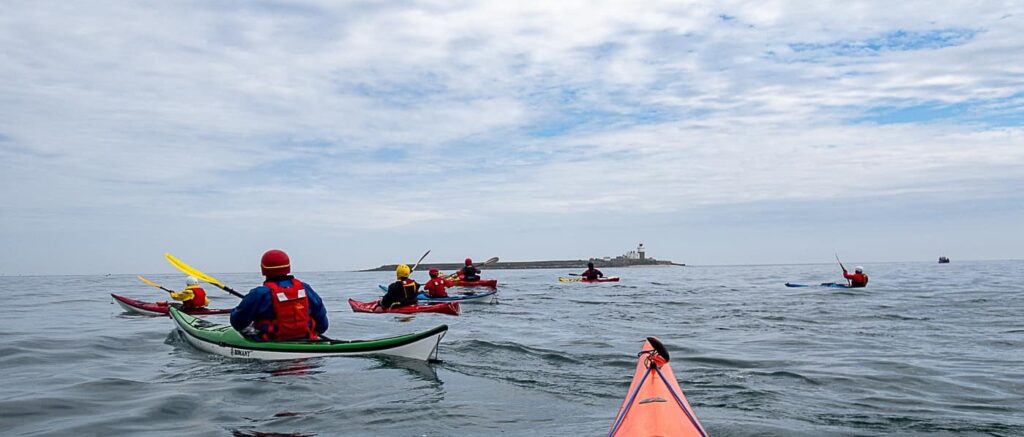 A sea kayaking group meets most Sundays, most often at Amble. When conditions are suitable we will paddle round Coquet Island or up to it, maybe landing on a beach on the way back. Sometimes, depending on the tide, we might do some rock-hopping South of the harbour entrance. If the wind is a bit too strong or the sea a bit too rough we often practise skills and rescues in the wave basin. Or if there is surf in the wave basin we practise our surfing. If it's too windy for the wave basin the river is often sheltered enough to practise skills there instead.

When the tide is wrong for Amble, and launching at Shorebase would be muddy, we sometimes hold the Sunday session at Newbiggin Bay. On Wednesday evenings in the summer we practise rolls and rescues in Ladyburn Lake at Druridge Bay country park.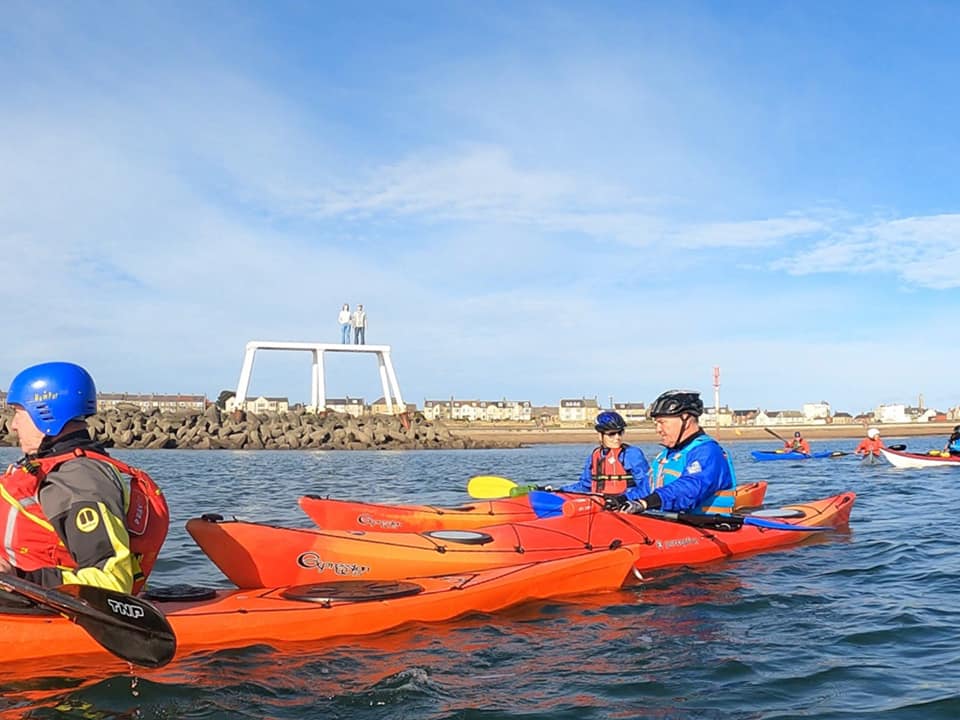 Trips are arranged from time to time launching further afield. St Abbs is always popular. Beadnell, the Farne Islands, and Sugar Sands are regular venues.