Our base at the Coquet Shorebase Trust on the Braid at Amble allows us to do lots of things without travelling. At high tide there is a safe easy paddle on sheltered water through Warkworth, at half tide we can practise white water skills around the weir on the Braid. We can practise our rolls and rescues on the river or in the wave basin – where sometimes we can do some gentle surfing. When conditions are right we can paddle round Coquet Island or do a little rock hopping or more serious surfing along the coast.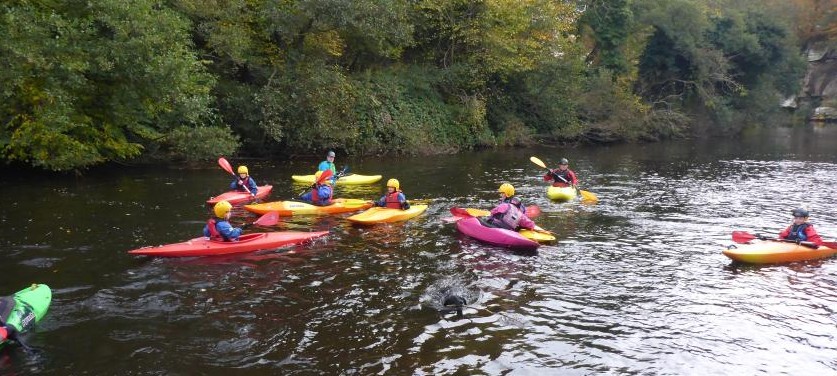 The club is being very active at the moment. There are usually two sessions at Amble on a Sunday, one for sea kayakers and one for river kayakers with times varying because of the tides. In the summer there are also sessions on Wednesday evenings, some of them at Ladyburn lake. In the winter there are pool sessions at Willowburn Pool in Alnwick and river runs, often on the Tyne. In addition there are open canoe training sessions and trips.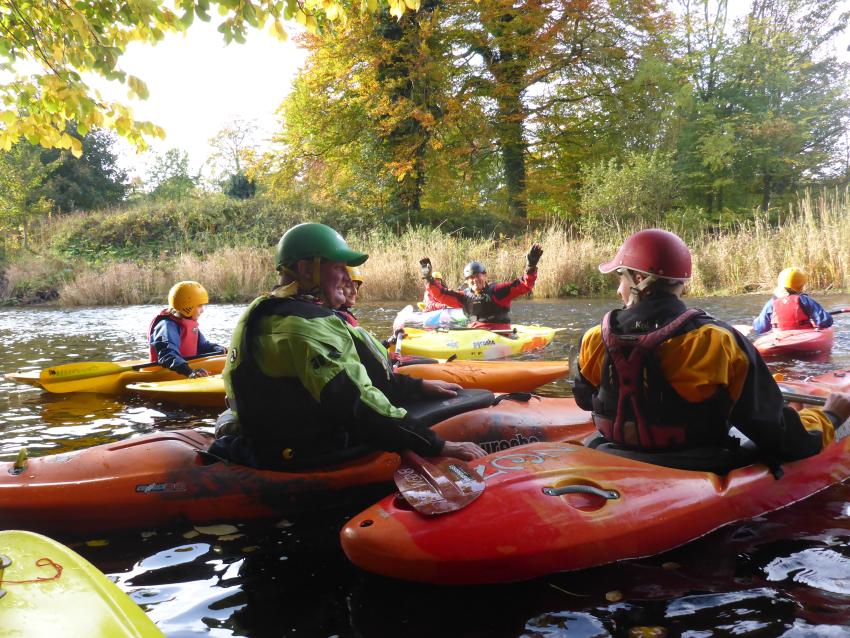 If you are new to paddlesport, a session at Amble is the ideal way to start. We can lend you everything you need including a wetsuit, you just need to have something to wear under it and shoes that you don't mind getting wet. We have a team of qualified coaches and leaders who will show you the ropes.
We are using SPOND, a specialists sports club app, to co-ordinate sessions. This can be downloaded from the app stores or accessed from a browser at spond.com. Contact us at info@coquetcanoeclub.co.uk to be added to the user list – you don't have to be a member.